Who We Are
Webster's dictionary defines the word steadfast as, "fixed, unyieldingly firm in purpose, faith or attachment, loyal" and this definition accurately describes our organization. Our ultimate goal is to consistently create superior customer value for our external as well as internal customers. Customers are happy both on and off the water. More than 98% of our business comes from repeat clients and referrals. Our staff is highly skilled and artistically perform gelcoat and fiberglass repairs and painting. It is virtually impossible to see where repairs have been completed because of the expert craftsmanship. The main office and workshop are strategically located in an area that will shortly be considered the new "downtown" area of the City of Port St. Lucie. You can also purchase boating and trailer supplies and a limited assortment of engine parts in our store.

Our greatest goal is to provide a superior level of service to every customer. That commitment drives everything that we do. We offer reliable, personalized service at affordable prices.


The Owners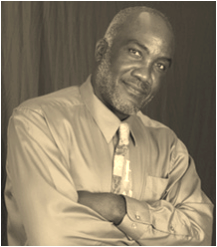 A powerful love affair started for Bruce Harris at the age of 16; he fell in love with boats and with the ocean and has never looked back. This is where the story of Steadfast Marine really begins. Bruce began his career as a marine painter in Antigua in 1977 with his first apprenticeship at age sixteen and later moved to Miami where he continued to train and progressively mastered his trade.

He formerly owned and operated Harris Paint Works in Miami, Florida. From 1992 to 2008 he owned and managed Harris Boat Works in Antigua, specializing in marine painting. He became a Director of Sure & Steadfast Marine, Inc. in 2005 and graciously took the helm of Steadfast Marine, Inc. in 2008. Bruce has almost forty years of experience in the marine paint works and boat refurbishing industry.


---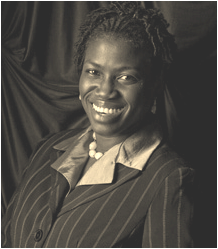 Anthea Harris was an English Major who was also pursuing music when she developed a love for business and marketing and they became a passion. She has more than 22 years of operations management expertise and more than 9 years of marketing experience.

Anthea holds a Bachelor of Science Degree in Professional Administration with a concentration in Public Administration and has spearheaded major image branding and managed internationally distributed marketing campaigns. She is driven to continually enhance the company's level of service. Anthea currently heads the Administration Department at Steadfast Marine, Inc.

---